LATEST
NEWS
Charis will reprise her role as the Birdwoman in the Fulton Theater's upcoming holiday production on Mary Poppins. The show opens on November 19th and runs through December 29th.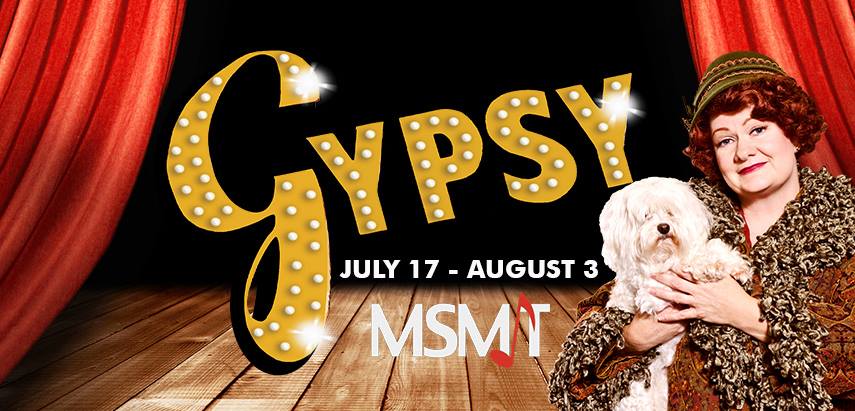 Charis has gotten great reviews for her portrayal of Mama Rosa in the MSMT production of Gypsy.
"Throughout this production Charis Leos is an indomitable force and commands the stage with her singing and acting ability like no other. She truly becomes the domineering, egotistical, over-the-top stage mother that makes others who have been pegged with that title appear mild by comparison. It is a joy to watch this professional actress and I can see why she is a MSMT regular having starred in Legally Blonde, 42nd Street, Les Miserables, Drowsy Chaperone, Dirty Rotten Scoundrels, Always, Patsy Cline, Chicago, Full Monty and other memorable shows in her eight seasons here."
— The Cryer, July 19th, 2013
"In any production of Gypsy it is, of course, Rose who must occupy center stage, and take on the ghosts of such luminary predecessors as Ethel Merman, Rosalind Russell, Patti LuPone, and Bernadette Peters. And at MSMT Charis Leos has no trouble doing just that. She attacks the role with a primal force; she is a woman of impractical but indestructible dreams, a lioness defending her cubs, a cyclone of energy and optimism. Yet, deep at heart she is also vulnerable—a woman whose hurt is so integral to her that, for the longest time, she does not understand how she perpetuates the same destructive parental cycle. Leos captures Rose's volatile psyche with its shifts from despair to optimism and defeat to new battle. Vocally, she also proves equal to the task. This is a role which virtually defined the "Broadway belt," and Leos delivers her big numbers, "Everything's Coming Up Roses" and "Rose's Turn" with astounding power and psychological insight."
— Talkin Broadway
"Leos performs with an onstage ease that elicits natural, unforced laughs, but she also has a knack for delivering honest emotion.
She was feisty Friday as Mama Rose, belting out gusty renditions of the songs, with an unwavering strength and energy that captured both her character's determination and disappointment. "Rose's Turn" garnered her well-deserved applause."
— Portland Press Herald July 19, 2013
Charis Leos has some pretty big shoes to fill in a role synonymous with that belter of Broadway Ethel Merman, but the little firecracker and Maine State Music Theatre audience favorite is the perfect fit to play Mama Rose in Gypsy, MSMT's third show of the summer.
Bold and brassy, bossy and brash, Leos takes history's most infamous stage mother and makes her, if not likable, at least someone you can find empathy for — even as she pushes her daughter to find stardom as a stripper."
— Times Record (Brunswick), July 19th, 2013
"MSMT favorite (and it's CLEAR why) Charis Leos as Mama Rose is a veritable tornado of energy and has everything in her bag of tricks you could ever ask for in a performer. Her voice is big, brassy and clear as a bell. Her mile-a-minute delivery of lines is not only appropriate and believable (sometimes frighteningly so) she takes you through a rollercoaster of emotions with seeming ease. She joins a long line of esteemed actresses in this role, and her name belongs right beside Merman, Peters, Lansbury and LuPone. Stunning, heartfelt and inspired are the only way to describe Ms. Leos' performance."
— Broadway World, July 19th, 2013
Charis begins rehearsals for Mama Rose in GYPSY at MSMT on July 1st, to be followed by an appearance as Katie Nana and the Birdwoman in their production of MARY POPPINS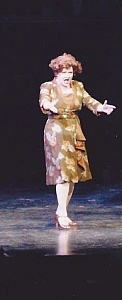 Charis will appear in Pittsburgh CLO's production of 42nd Street May 31st – June 9th.